Erick Collas
General Manager – Lincoln Park Tennis Association & Diversey Tennis Center
Certifications
Memberships USPTA Member 10 years
National Head Advisory Team (2012 – Present)
K Swiss Advisory Team (2 years national pro of the year)
Reebok World Advisory Staff
Erick Collas began his professional journey in tennis during the early 1960's when his father's tennis career was winding down and he was teaching tennis for the John Gardner Tennis Ranch in Northern California. Erick's father, Leoncio Collas, was a tennis champion and Davis Cup player for Peru and Erick has always considered his father one of the premier tennis coaches of all time.
As a junior competitor, Erick was not a natural player but worked hard to achieve his junior ranking. For this reason, he relates well to the average tennis player and is particularly strong at how to prepare for competitions. By the age of 20, Erick began playing satellite tournaments and teaching throughout the United States. Erick had the good fortune of working under Harry Hopman, Australia's most famous tennis coach. Hopman taught Erick how to best work with accomplished players from many different countries. Erick also had the privilege of working with Rod Laver. Hitting with Rod Laver over 4 years several times a week made Erick a better player and coach.
As an instructor, Erick most enjoys helping people at all levels and from all backgrounds improve their game. As a General Manager, Erick enjoys being part of a team, to make a tennis facility the best it can be.
For information on private, group or team lessons with Erick, please email him at ecollas@lptachicago.com

---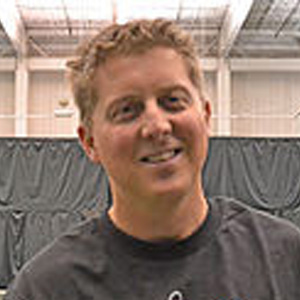 Robert Owens
Director & Head Coach, Move Your Feet Sports
Robert has been coaching for over twenty years. He has run tennis programs in schools, clubs, & academies in Ireland, Australia, UK & the US. The Move Your Feet Sports high energy tennis program has been developed with this international coaching experience.
Robert is a technical instructor. He welcomes the opportunity to develop or fine tune your strokes. He will give you an understanding of the game so you can practice and play very well.
Robert is the director of Move Your Feet Sports and he welcomes your input for ways in which we can improve our service. Visit his website at www.moveyourfeetsports.com

---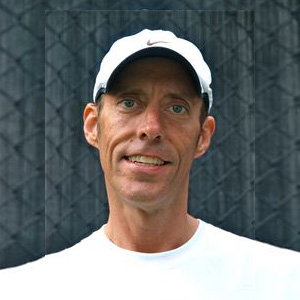 James Rohrbacher
Teaching Pro, Diversey Tennis Center
James Rohrbacher is a USPTA certified teaching pro with 22 years of teaching experience. James's teaching style focuses on strategy rather than technique, emphasizing ways to "win with what you have". He played high school and college tennis, and won back to back CDTA (Chicago District Tennis Association) 5.0 Doubles titles in 2001 and 2002 with partner Sean Cahill. James teaches primarily adult private and semi-private lessons. $67/hour.
James is also a 30-year veteran of the food service industry, the majority of those years spent managing various restaurants in the Midwest. In 1998, James was given the opportunity to rediscover his passion for cooking when he was hired as a private chef for a small financial consulting firm, which was interested in providing healthful, plant-base meals to the company's employees. James had found the perfect niche to showcase his talents.
Eschewing formal culinary schools, James chose to learn by doing. "I've been cooking all my life, and have developed a culinary philosophy around creating exquisite, interesting whole-plant food cuisine, using high-quality, seasonal ingredients. I am truly grateful for all the experiences and opportunities that have come my way." Those experiences have included a stage at Grant Achatz's Michelin 3-star restaurant "Alinea", a try-out for Gordon Ramsey's reality TV show, "Hell's Kitchen", and continuous consulting work with New York Times bestselling author, Dr. Joel Fuhrman, author of "Eat to Live".
James's other passions include music (he has a Bachelor of Music-Performance from U.W.-Madison), fitness (he was formerly an ACTION certified personal trainer), art (he curates a small gallery for artists in recovery), and running (he is currently training for his 5th marathon).
Please visit his website: chefjamesnutrition.com
Or contact him by phone or text at: 773-477-9217
---
Tyrin Wages
Teaching Pro, Diversey Tennis Center
Tyrin Wages joins the LPTA family for the 2020 season. Tyrin began his coaching career as a Tennis Instructor for the Chicago Park District leading the youth summer camps. Most recently, Tyrin was a high performance coach at XS Tennis as well as an assistant coach for the Boy's and Girl's tennis teams at Saint Ignatius College Prep.
Tyrin gains his tennis experience as a four-year varsity player at Morgan Park High School where he was a two-time state qualifier in singles and doubles. Tyrin went on to play college tennis at Coe College where he received his Bachelor's degree in Business Administration and Public Relations.